– Useful guidelines from UNICEF & U.N.H.C.R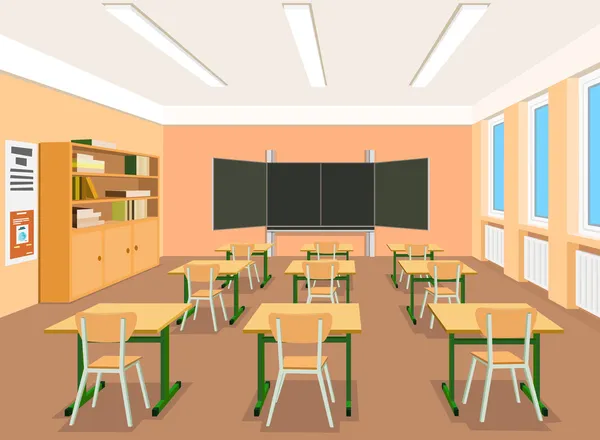 It is of great importance for teachers, school leaders, parents, health care professionals and social workers, all of us, to know and be aware of the behaviours and symptoms a child displays signs indicative of impending abuse or abuse that have. It is especially important for teachers to be aware of these signs and know what to do when they suspect/observe an instance of abuse as they are always interacting with children and observe as they interact with their peers and other adults in and around the school.
Note: it is important to take caution and be aware of legal and official due processes and procedures when dealing with matters of abuse regarding children.
Some of the symptoms of distress in children indicative of potential abuse may include:
Unexplainable changes in behaviour – a polite student suddenly becoming aggressive, a loud student becoming withdrawn.
Physical problems – including soreness in the genitals and anal areas
Avoiding the abuser – a child suddenly becoming afraid of or starting to avoid or dislike someone. The child may start being afraid of being alone with them
Sexually inappropriate behaviours – use of explicit language, touching others inappropriately etc.
Pregnancy – for students under 18 years of age, this is a key sign
Problems in school – poor concentration, falling grades and disengagement in activities
Giving hints – may drop hints and words showing something is wrong without actually saying it.
Difficulties sleeping, nightmares, bed wetting have also been observed.
Doing something about it:
Teachers should:
• React immediately to the issue;
• Refer to school rules;
• Offer support to the victim;
• Offer guidance to bystanders;
• Lead by example with non-violent behaviour and model by-stander practices;
• Impose immediate sanctions in line with the school rules and regulations;
• Understand how traumatic experiences and neglectful or abusive home lives can negatively
affect children's behaviour and support troubled children with their wider issues rather than
penalize them for bad behavior; and
• Understand the role that they as teachers have in building safe, trusting relationships with
children outside of the home.
Bystanding students:
Give bystanders (students who may be present when a violent act/abuse takes place) the skills to take action against violence/abuse can help to prevent violence and make sure that victims get help and support.
Effective actions for bystanders include:
• Giving the perpetrator less attention;
• Showing support to the victim, even in a safe situation after the incident has taken place;
• Redirecting the perpetrator to a different activity;
• Helping the victim to get away;
• Getting support from a trusted adult;
• Reporting the incident to a trusted person; and
• Setting a good example
Useful UN agency Guidelines for creating safe schools (UNICEF and UNHCR) 
One such great resource is the UNHCR's Safe Schools and Learning Environment guide on 'How to Prevent and Respond to Violence in Refugee Schools' gives us a strong framework to start the work of making schools safer: The UNHCR guidelines are organized in four main "steps". These steps are the following:
(1) Situational Analysis, to identify the causes of violence in your school and assessing existing support services, resources and capacities within your community, district or at national level.
(2) Utilizing Preventive Measures, to create a safe and supportive learning environment.
(3) Response Mechanisms, to provide victims/survivors with the appropriate services.
(4) Monitoring and Evaluation, to ensure that measures to provide a safe education are effective. 
A useful UNICEF-WHO-UNCHR school-based violence handbook suggests the following: (excerpted from the handbook):
Develop leadership, school policies and coordination methods:
• Set up a school-based coordinating team to address violence.
• Strengthen knowledge and skills of the coordinating team.
• Develop a school policy that condemns violence and is enforced fairly for everyone.
• Develop an action plan.
• Make violence prevention an essential part of the day-to-day work of the school, and work towards building a school culture that does not tolerate violence.
Work with teachers on values and beliefs and train them in positive discipline and classroom management. This includes training teachers in positive discipline and classroom management and addressing teachers' harmful belief and social cultural and gender norms. UNICEF also suggests integrating these elements in pre-service training for teachers.
Prevent violence through curriculum-based activities: schools are encouraged to test evidence-based violence prevention strategies on a small scale e.g. in one grade or class. Strategies that have proven to be effective include: developing children's life skills, teaching children about safe behaviour and protecting themselves from abuse, challenging and transforming social, cultural and gender norms that justify violence and promote equal relationships, addressing key risk factors for violence (alcohol, drugs, low academic achievement).
If the evaluation finds that the tested violence prevention strategies were effective in reducing violence, take steps to scale it up:
– Scale-up the effective strategies to other classes/grades within the school
– Share your model with other schools
– Showcase your model and propose with the Ministry of Education integrating it as part of the curriculum.
Collect data on violence and monitor changes over time:
Use data from existing surveys to increase understanding about where, when, how and by whom violence happens.
• Establish a record-keeping system of incidents of violence and the school's responses to these
• Make sure that data is kept confidential within the school.
• Include questions that measure violence in existing school surveys and an Education Management Information System (EMIS).
• Carry out surveys to assess the extent of violence, where and when it takes place, the characteristics of those involved and perceptions of violence.
Respond to violence when it happens:
Train teachers and school staff in recognizing violence and asking children in a responsible way about violence.
• Train teachers in managing situations where children tell them they have experienced violence.
• Deal with violent incidents immediately, using methods learned in teachers' training, for example positive discipline and classroom management.
• If referral mechanisms do not exist at school level, make sure to be informed of service providers available
• Train parents in recognizing and asking appropriately about violence and supporting children exposed to violence.
• Strengthen safe and child-friendly reporting methods.
• Develop and strengthen appropriate referral methods for victims of violence who need additional support.
• Monitor the effectiveness of reporting and referral methods.
References: